Pathlight Secondary School offers a General Education academic curriculum together with life readiness skills for students on the autism spectrum and related conditions. 
Our Secondary School educators focus on the holistic development of our students and preparing them for a smooth transition to post-secondary school pathways. The school is aligned with MOE to offer full subject-based banding from 2024.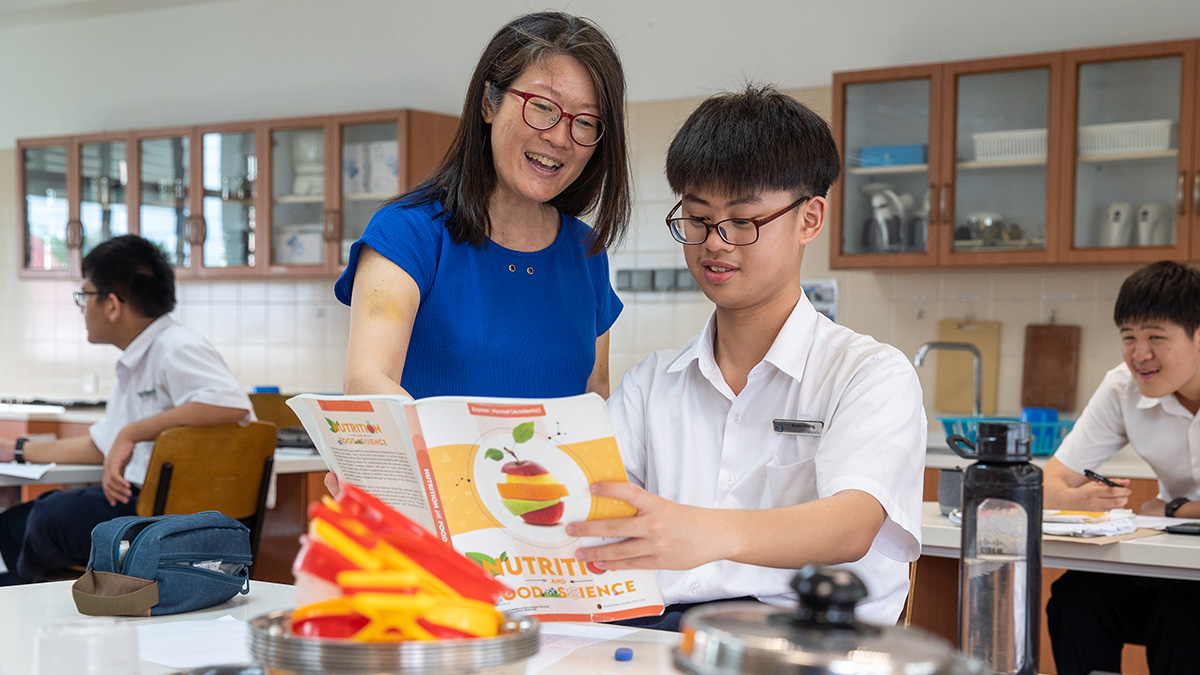 Our Secondary School students attend lessons at one of our 3 General Education school partners:
Mayflower Secondary School
Peirce Secondary School
Yio Chu Kang Secondary School.
This 'Best of both Worlds' education model promotes interaction on 4 levels:
Physical - Opportunities to share facilities
Social - Opportunities to interact and have fun together
Academic - Opportunities to learn together
Professional - Opportunities for staff to learn and exchange ideas
This partnership provides purposeful integration and allows Pathlight Secondary School students to apply classroom learning of social skills to the real world. At the same time, it also contributes to building awareness among mainstream communities of people on the autism spectrum, and towards a more inclusive society.